This week I would like to recommend you a second hand furniture store close to Kollwitzplatz in Berlin. The 'Modern design junkies' is selling design and vintage furniture, as well as lamps and accessories.
From the outside the store looks relatively inconspicuous….but if you go inside the time seems to have stopped! What you will find there will make the heart of any vintage lover beat faster!
It holds an incredible selection of well choosen originals from the 60ies up to the 80ies.
And contrary to expectations – if you don't find what you are searching for, the well connected owner will help to organize the piece you were always dreaming of!
Besides furniture you can also get amazing second hand art. It's just a paradise for everybody who loves to browse through relicts of bygone times.Underneath you can find a small collection of the pieces that are currently available in the shop.
The 'Modern design junkies' shop close to Kollwitzplatz in Berlin.
The dining table from Piet Hein Eek is made of old scrapwood and was already exhibited in the Museum of Modern Art in New York as well as at the Furniture Fair in Italy/Milan and at Cïbone in Tokyo.
Picture from: http://www.modern-design-junkies.de/
The Lounge chair (with ottoman) from Charles Eames belongs to the most known classics of the modern furniture history and is offering a big seating accommodation combining an ultimate comfort with a high quality material.

Picture from: http://www.modern-design-junkies.de/
The Flowerpot lamp is a design classic. The high recognition effect comes from the extraordinary diffuser out of  two hemispherical shapes located opposite to each other.
modern design junkies
Prenzlauerallee 214
10405 Berlin
030 75 113 133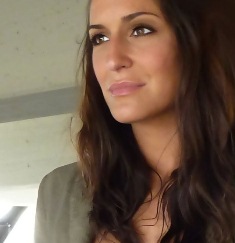 by Mo Goshtasb