Hi there!
This week I would like to present a very nice store that I was visiting last week in the north of Germany – to be exact: in Buxtehude near Hamburg.
'Wolf & Wolf' combines the latest fashion trends with old and modern pieces of furniture.
It gives you a sense of 'here is where I want to shop and live' – clothing, jewelry, handbags and every now and then a renovated old piece of furniture. And it all spread on three floors.
Just fashion and furniture blended in a perfect harmony!
Of course it was the partly antique furniture that caught my eye!
So, let me show you some of the really nice things that I saw there:
Right at the entrance there was this amazing cash-counter, which was once an old table.
They just put some new black and white paint on it and now it beams at you as soon as you enter the store!

On the platform between the ground floor and the first floor you can find this beautiful old sofa in a real good condition – they just put some new fabric  on it.
And what do you think about this huge chandelier? Isn't it great?! They snatched this beauty from the liquidation of an old apartment.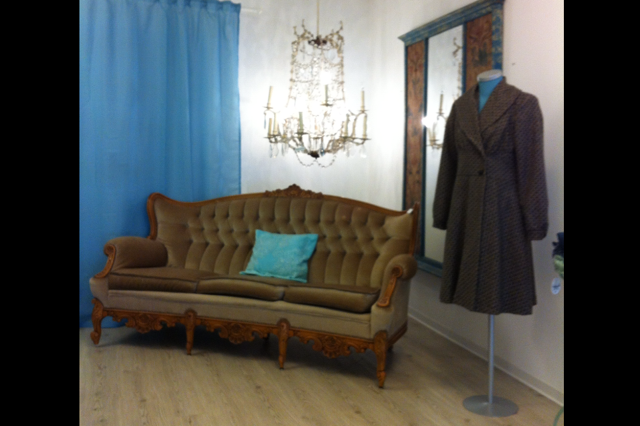 Check out this cute seating spot….I totally fell in love with it when I saw it! And by the way – this is the place where man can enjoy a cup of coffee if it might take his shopaholic wife a little longer again.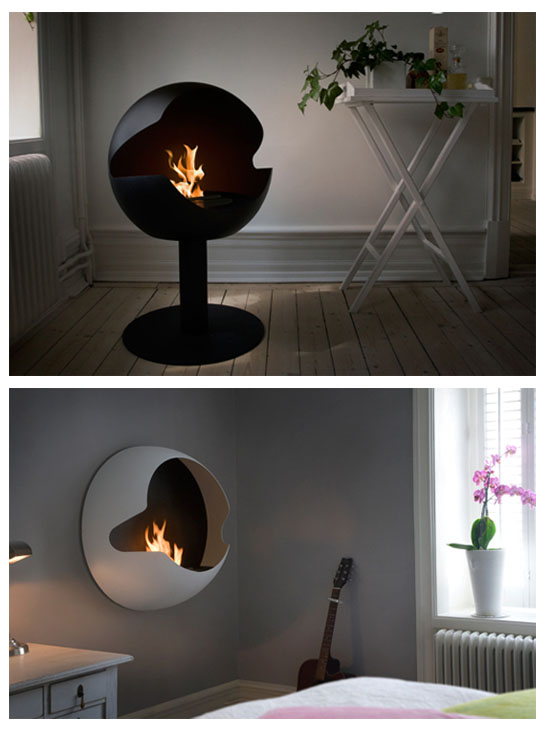 On the second floor you run directly into a oriental corner, which gives a very harmonic atmosphere to the whole room.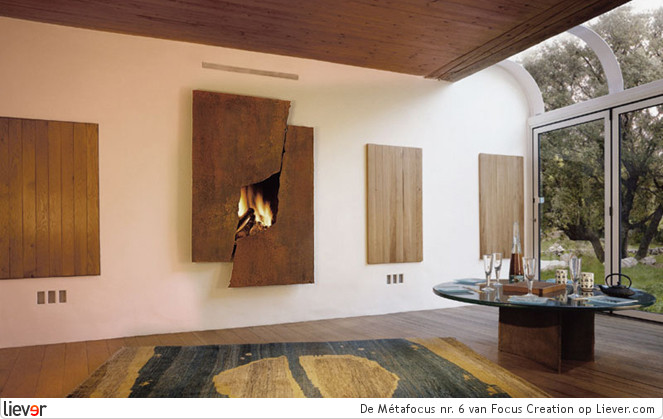 Last, but not least I would like to show you my very favorite piece: an old drop-light from India, with dark-blue stones all over it!
You just need a strong ceiling to get this highlight in your home!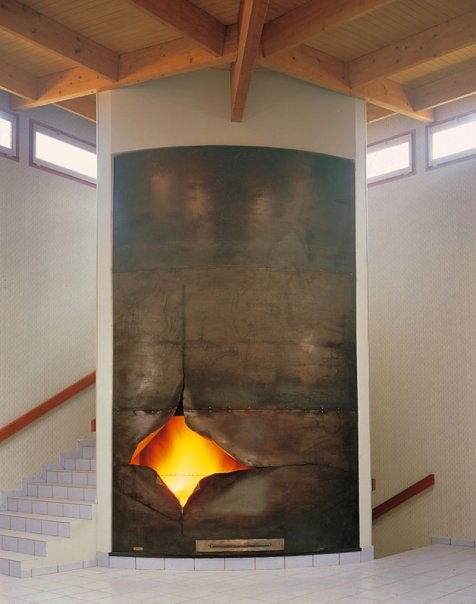 Have a nice week and sunshine – at least in your hearts!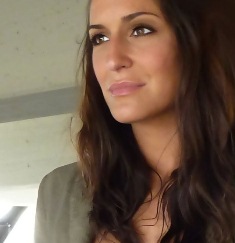 Mo Goshtasb