Today I want to show you the decoration of my bedroom. My husband and I designed the house we live in  and we made it a priority to have a big bedroom with a nice  en-suite bathroom. A spacy walk-in closet also couldn´t be missing.
The whole room is a mixture of Asian, colonial and Scandinavian.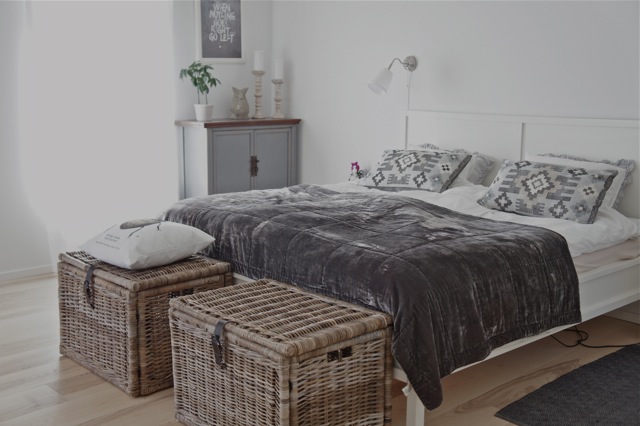 The latest purchases for our bedroom are these two boxes. They make a perfect place to hide the pillows and the bedcover at a night time.
I change pillows according to the season of the year. This autumn I have a thing for the Kilim patterns.
For now I am pleased, but let´s see how long it stays that way.
Oh, remember my post about the "Missoni for Lindex Collection"? Yesterday the collection hit the stores, so I went to our local Lindex Store. I was very positively surprised with lots of nice pieces and their good quality. I found some things for myself, the girls and even for my mum – I am very happy with the purchases and I feel like another "outfit post" is coming up.
Until then, have a great week everyone.
Love from Stockholm,
Tilla